Lapp Connecto selected as Ponsse's national supplier of the year 2020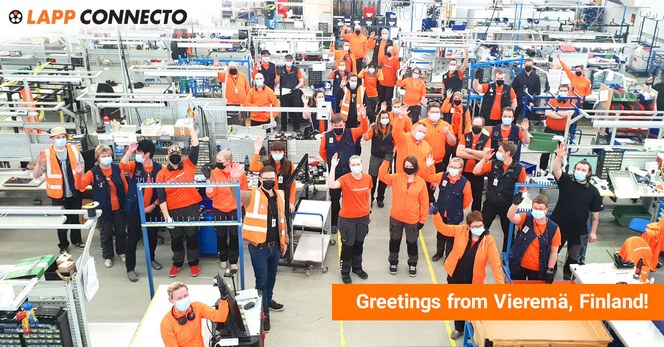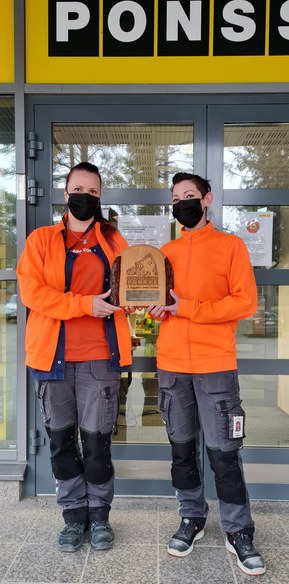 Every year, Ponsse selects a national, and an international supplier of the year from its supplier network, as a recognition of productive cooperation. In 2020, Lapp Connecto Oy was selected as the national supplier of the year and ZF Friedrichshafen AG as the international supplier of the year.
Currently, Ponsse's supplier network consists of more than 250 companies, and Ponsse is continuously engaged in close cooperation with the network. The supplier of the year award is a recognition of productive cooperation, and its recipients are selected among national and international suppliers. Criteria for the recognition include the supplier's product quality, delivery reliability, the pricing development, and operational and strategic cooperation. The awards are given at the annual supplier network event. The themes of this year's event were competitiveness, cost efficiency and responsibility.
- Our cooperation with Lapp Connecto Oy has been seamless in all areas. The desire to make Ponsse products and quality, is clear. Also, the feel as a customer that you got this. Lapp Connecto has shown excellent improvement in its ability to produce quality. And, the active profit-making mentality are clearly reflected in cost development and projects", says Tuomas Yli-Marttila, Procurement and Logistics Manager at Ponsse.
Lapp Connecto and Ponsse have a long common history. The cooperation began in 2003, with production at the Otanmäki plant, which was transferred to Vieremä in 2007, to "the Ponsse village".
We have evolved together with Ponsse - developed products and especially quality over the years, even in challenging times. Years of cooperation brings flexibility at both ends, and we are proud to make products for one of the world's largest forest machine manufacturers. Our cooperation is a real partnership, says Ilpo Mäkelä from Lapp Connecto.
- We are so very honored to receive the 2020 Supplier Award from Ponsse, rejoices Janne Rautula, Vieremä Plant Manager.
- What makes this recognition particularly significant, is Ponsse's extensive supplier network, and the fact that Lapp Connecto was selected from this huge group of top experts, to be worthy of the Supplier of the Year Award. Also mentioned in the award criteria: "The feel as a customer that you got this!", gives us even more boost in everything we do, Janne continues. The award shows the great development path of our Vieremä plant. The Supplier of the Year Award 2020 is a great continuation of the 2013 Improver of the Year title. The operations have continuously been developed, many stones have been turned, and with uncompromising work, we have achieved an excellent level of co-operation with Ponsse, in many different areas. Customer focus, as a core value of LAPP, is realized in an exceptional way with the Ponsse collaboration, Janne adds.
- Lapp Connecto is one big team, in which each member has given invaluable contribution, regardless of their task, and that is why I want to state: Together we are stronger! Janne concludes.
Jyri Kontio, Managing Director of Lapp Connecto, is also thrilled about the award. - This is great proof of the expertise, and customer orientation we have in LAPP. The award also validates that our investment in deep customer understanding has borne fruit. I strongly believe that this achievement will be an excellent reference for us in the future when acquiring new customers, he says.
Ponsse Plc specialises in the sale, production, maintenance and technology of cut-to-length method forest machines, and is driven by a genuine interest in its customers and their business operations. Ponsse develops and manufactures sustainable and innovative harvesting solutions based on customer needs.
The company was established by forest machine entrepreneur Einari Vidgrén in 1970 and has been a leader in timber harvesting solutions based on the cut-to-length method ever since. Ponsse is headquartered in Vieremä, Finland. The company's shares are quoted on the Nasdaq Nordic List.
More information:
Jyri Kontio
Tel. +358 40 7541274
Email. jyri.kontio@lappgroup.com