Mall of Tripla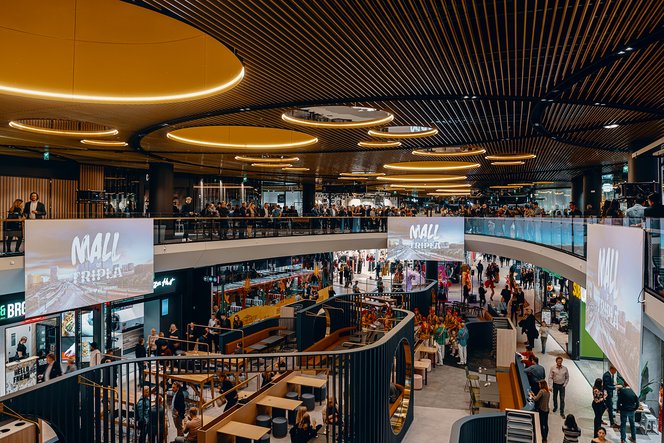 Image: YIT/Tripla
Thanks to Lapp Connecto, coffee is served at Mall of Tripla, the largest shopping centre in the Nordic countries!
The Mall of Tripla, which opened in October 2019, is an impressive new sight in the Pasila district of Helsinki. The shopping centre occupies the main part of the Tripla complex. Built on top of a five-storey car park and adjacent to a major railway network, it is currently the largest in the Nordic countries in terms of the number of stores it hosts – 250 of them!
The new Pasila is expected to develop into an urban centre that will be quite unique in Finland, in terms of its locational advantages and content. Tripla connects East and West Pasila in a totally new way. The design of the shopping centre is based on energy efficiency and environmental friendliness.
The main electrical distribution contractor for the site was LSK Talotekniikka Oy (unofficial translation: LSK Building Technology Ltd). The electricity distribution solution serves the entire Tripla area, including the shopping centre, the railway station and the hotel, car park, apartments, and office facilities.
The optimization of electricity consumption and output, as well as the optimal placement of equipment in various spaces, played a key role in the planning. The entire solution was designed to meet the electrical consumption needs of the different parts of the shopping centre. For example, the transformers are located where consumption takes place. The main power consumption solution has been extremely efficient in terms of energy cost management and the use of technical facilities.
Lapp Connecto was involved in the electrification of the new building, together with LSK Talotekniikka. The site has several substations which supply electricity to the shopping centre stores. Lapp Connecto supplied these substations with altogether 19 Finnish MJ-1600 and MJ-2000 busbar trunking systems, totalling about 100 meters. The installations went smoothly.
"LSK Talotekniikka and Lapp Connecto have partnered for years. Other recent projects have included Telia's data centre in the Pitäjänmäki district of Helsinki and various projects for the military in the City of Hämeenlinna," says Antti Uitti, Unit Manager at Lapp Connecto.
Our products in the project: