LAPP now operates as Lapp Holding SE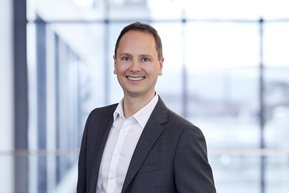 LAPP now operates as Lapp Holding SE - Change in corporate form at LAPP. Effective December 27, 2022, the former Lapp Holding AG was converted into Lapp Holding SE.
With the new company name as Societas Europaea (SE), the world market leader for integrated solutions in the field of cable and connection technology expects greater strategic freedom. "The legal transformation is a building block in the long-term process of corporate development and a commitment to the internationality of LAPP and its markets. The new SE legal form will provide our organization with the framework to manage our international growth consistently and sustainably", explains Matthias Lapp, CEO of Lapp Holding SE.
Matthias Lapp emphasizes that the conversion is "a pure change of legal form". The headquarters of Lapp Holding SE will remain in Stuttgart-Vaihingen. This is also underlined by LAPP's Strategy 2027, which clearly defines the long-term growth targets and the associated activities. This also includes the change of the organization. In order to be able to act faster and more efficiently in the face of strong growth, LAPP has restructured itself. In line with the motto "Think globally, act locally", the aim is to ensure that local strengths are retained, but at the same time the strategic guard rails are controlled centrally.