Special enclosures, distribution boards, assemblies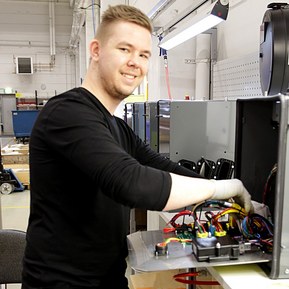 Lapp Connecto manufactures tailored, high-quality and reliable I&C distribution boards. Our customer-centric approach is based on measurable customer experience and our wide-ranging expertise in several industries and a multitude of operating environments.
Lapp Connecto's technical expertise ensures that the manufacture of our products is always compliant with the applicable standards, such as standards for marine or food industry applications.
We serve our customers both nationally and internationally. Our manufacturing plants are located at Hyvinkää, Vieremä and Poland. Distribution boards can be manufactured to individual order or as product-specific deliveries.
Our products:
Field enclosures
Control centres
Control desks
Control panels
Terminal block enclosures
Electromechanical device assemblies
Energy chains
Contact our sales team for more questions, we're happy to help you!
Suomi - Finland
Puola - Poland