Summer time opening hours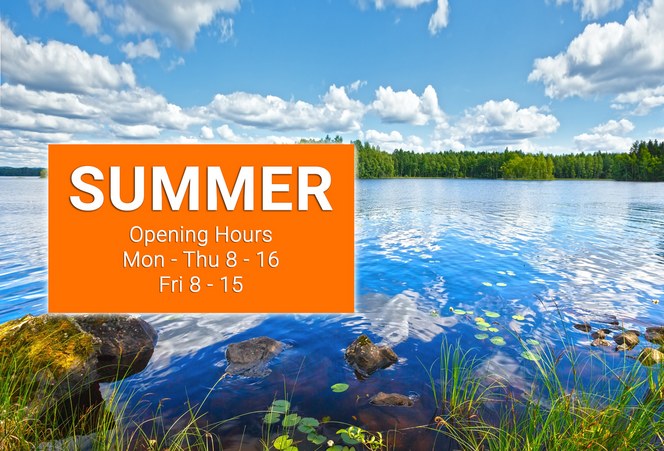 On summer Fridays from 11 June to 6 August 2021, Lapp Connecto Finland locations are open from 8 am to 3 pm.
Monday through Thursday we are open normally from 8 am to 4 pm.
To ensure that your message will be answered promptly, please send them to our info email address, be it during or outside working hours.
info.fi.lcf@lapp.com
We wish everyone a great and relaxed summer!