Lapp Connecto in YLE news

How has the small town of Vieremä succeeded in getting immigrants to move there and stay in their jobs at the local companies?
"For already several years now, Lapp Connecto's Vieremä plant has recruited people from abroad. 25 % of its 100 employees are from ethnic backgrounds" reporter Marianne Mattila says.
Watch the YLE news report on how we have succeeded in creating a multicultural work community.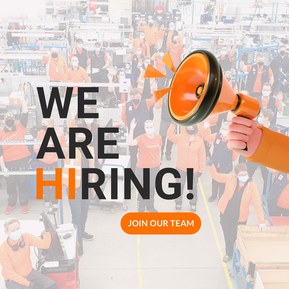 Join our great crowd!
Right now, we have openings for several assembling positions.
You don't need prior experience as we will thoroughly familiarize you with your new job. You just need to be willing to learn and be part of the LAPP family.
We promise a clean and regular job in a modern factory, great colleagues and foremen. Click below and take a closer look.