Jyri Kontio has been appointed Managing Director and member of board of Lapp Connecto as of April 1, 2021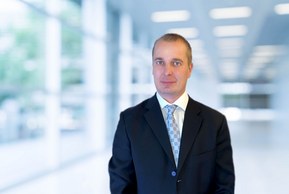 Jyri Kontio has been appointed Managing Director and member of the board of Lapp Connecto Oy. The current Managing Director, Ilpo Mäkelä, will retire on June 1, 2021.
Jyri Kontio has extensive experience in international management positions, in global companies. He has worked for Stera Technologies Oy for the last 10 years. Jyri's background is truly international, as his previous stations for example, have been in India and Estonia. Jyri has also worked for PKC Group Oyj, as Executive Vice President of the wire harnessing business.
- At Lapp Connecto, we continue to focus on providing even higher quality added value services to our customers. Our other focus areas are internationalization and growth. The global, well-known and stable LAPP Group, strongly supports our growth strategy, Ilpo Mäkelä says.
- Jyri Kontio is a result and solution-oriented director, with strong expertise in subcontracting. In addition, his extensive experience in leading international development projects, will highly complement our, and the Group's growth strategy. I will pass the baton to Jyri with confidence and move on to enjoy my retirement days at the beginning of the summer, Ilpo concludes.
- I am happy to accept the challenge, Jyri says. Lapp Connecto is a well-managed company and LAPP Group is a global market leader in its field. I look forward in continuing and further developing the customer-oriented solutions, and in increasing our strong expertise globally, Jyri concludes.
More information
Ilpo Mäkelä
Managing director
pp. 020 764 8346
ilpo.makela@lappgroup.com